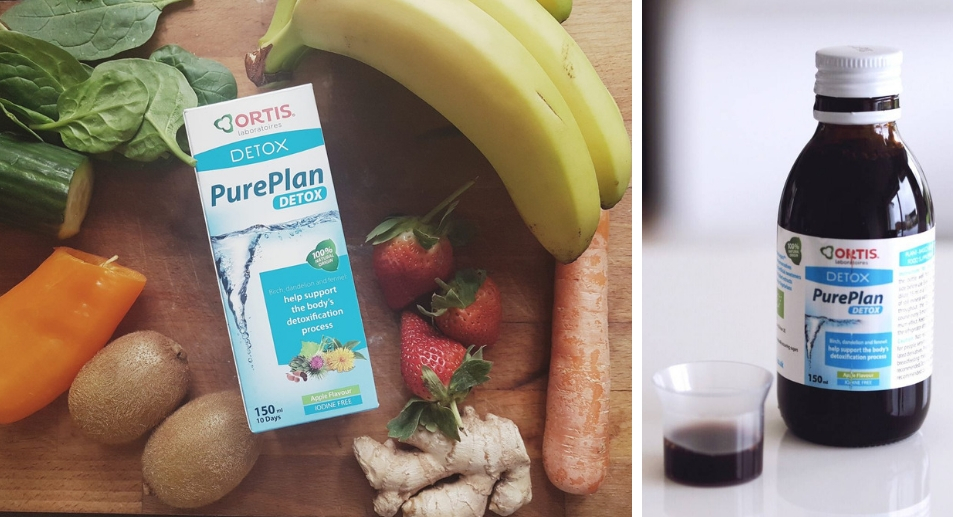 NEED A LITTLE HELPING HAND?
SAFE & NATURAL DETOX
Most of us are feeling a little bloated, sluggish and struggling to get back into a healthy routine. If you are in need of a little helping hand to kick the sugar cravings, Ortis Pureplan Detox is an organic 10-day plan that helps cleanse the body from the inside out, to help improve digestion and liver and kidney function. It's a great way to give your body a helping hand to reboot itself and it encourages you to drink more water too – win-win!
It contains a super-charged blend of 8 different plant extracts which help support the bodies detoxification process. These include:
• Artichoke and birch support liver function
• Dandelion, green tea and birch support the cleanse and detox function of the kidneys
• Tamarind, a natural source of fibre promotes intestinal transit
• Fennel supports digestion
• Wild pansy contributes to a clear complexion
Simply dilute 15ml into 1.5 litres of still mineral water and drink throughout the day for a minimum of 10 days. Also, reduce (or avoid altogether) caffeine, sugar and alcohol during the detox and increase intake of water and fresh fruit and vegetables.