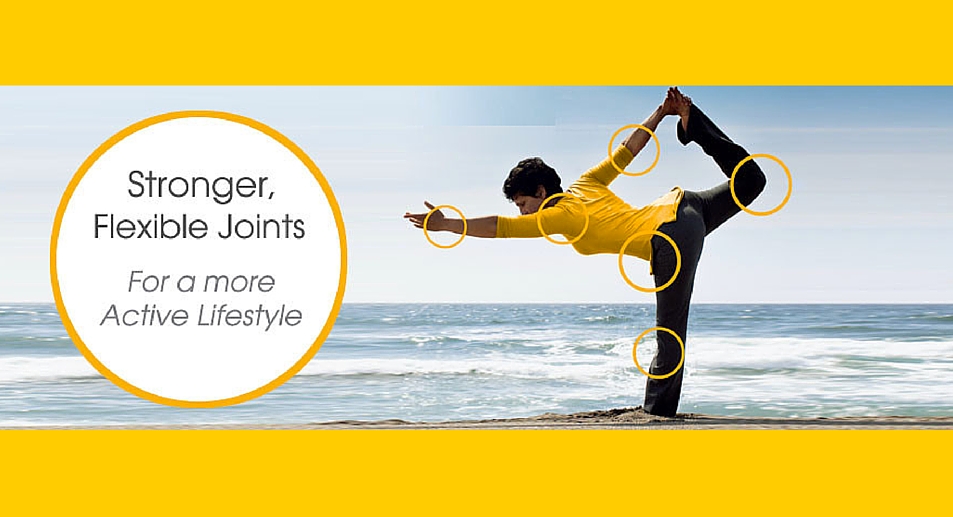 Is joint pain holding you back from exercising?
If you suffer with joint problems that leave you in pain and unable to exercise then Flexicoll – a high strength collagen supplement – is leading the revolution in natural solutions to joint problems.
From the age of 25 our natural collagen levels deplete and this causes ageing signs in our joints and body tissue, more than 25% of the population suffer from joint problem. Flexicoll, with Hyaluronic Acid, Rosehip and Celadrin, provides the ultimate foundation to help improve your joints
The supplement is a powder that is mixed with water, tastes very pleasant to drink, and works at its most effective when taken each evening before bed as our body repairs when we sleep. Because Flexicoll is a drink it is absorbed into the body quicker and easier than tablets and capsules and has the added advantage of not containing any fillers or binders. It is also free from gluten, wheat, lactose, added sugar, preservatives or yeast.
Why not try Flexicoll to reduce your joint pain, repair damage to joints and cartilage and to increase mobility and flexibility of joints, it will also help prevent damage and maintain good joint health. Available now in store, please pop in and ask for more details.