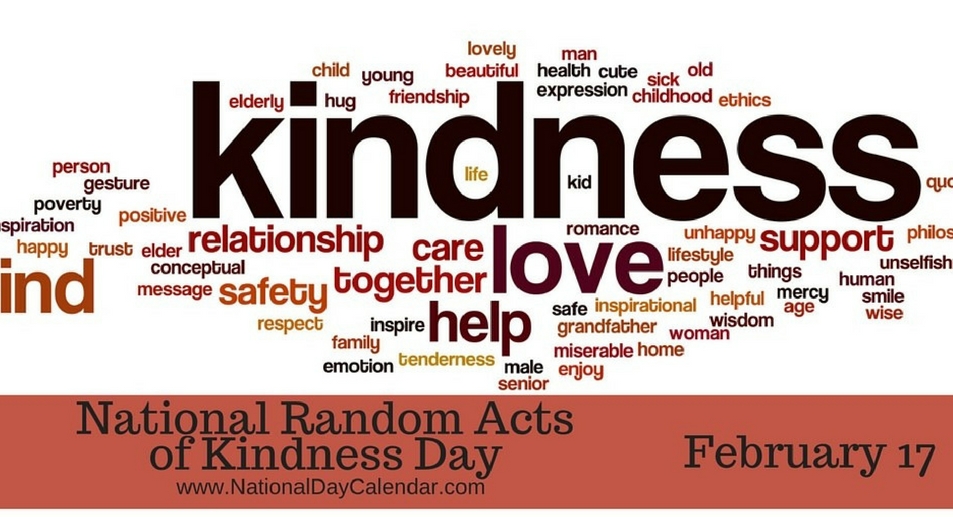 National Random Act of Kindness Day
Today, Friday 17th February, is National Random Act of Kindness Day, but shouldn't this be something we naturally perform and celebrate every day? Research confirms that people who perform acts of kindness feel positive emotions that lead to a more fulfilled and happier life.
The National Random Acts of Kindness Day has grown in popularity each year and is celebrated by individuals, groups, and organisations, nationwide, to encourage acts of kindness. It is a favourite day for many, as people everywhere are enjoying doing these acts of kindness. These days also bring people together, as humans beings we love to be involved and included in a tribe of like-minded people
Maybe you could do something kind and special today for someone that you have been thinking about doing for a while. Maybe you could help a stranger out, and that might just be a smile or saying good morning – we all like to be acknowledged.
Most people are good and are doing the best they can in life, being kind and aware of people and their feelings goes a long way. Let's start today and make it a regular act, because don't we all want to live happier, positive and more fulfilled lives?
For more information on this check out: https://www.randomactsofkindness.org/