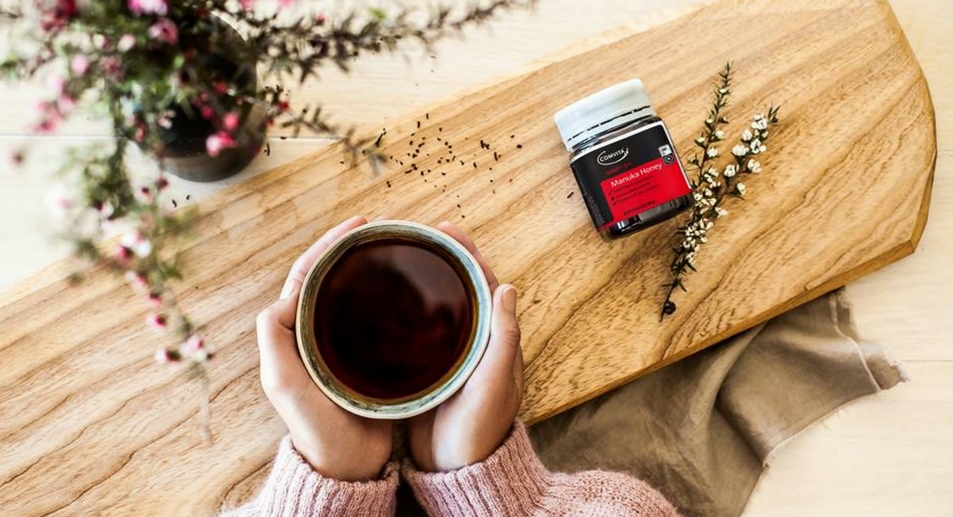 Soothing & Immune Boosting Tea Recipe
Created by Naturopath, Herbalist and Organic Food, Health and Lifestyle educator, Anthia Koullouros, this soothing tea is a perfect tonic for the colder months, colds and flu and a general pick me up.
Ingredients  for 1 cup:
• 5ml of Olive Leaf Extract
• 1 teaspoon of UMF Manuka honey
• 1 squeeze of lemon juice
• 1 teaspoon of fresh thyme leaves
• 1⁄2 teaspoon of grated fresh ginger root
• ¼ teaspoon of turmeric root powder
Method:
• Add the dried and fresh ingredients to a teapot with freshly boiled water.
• Brew for 5 minutes.
• Pour tea through the strainer.
• Stir in the Olive Leaf Extract.
• Drink warm.