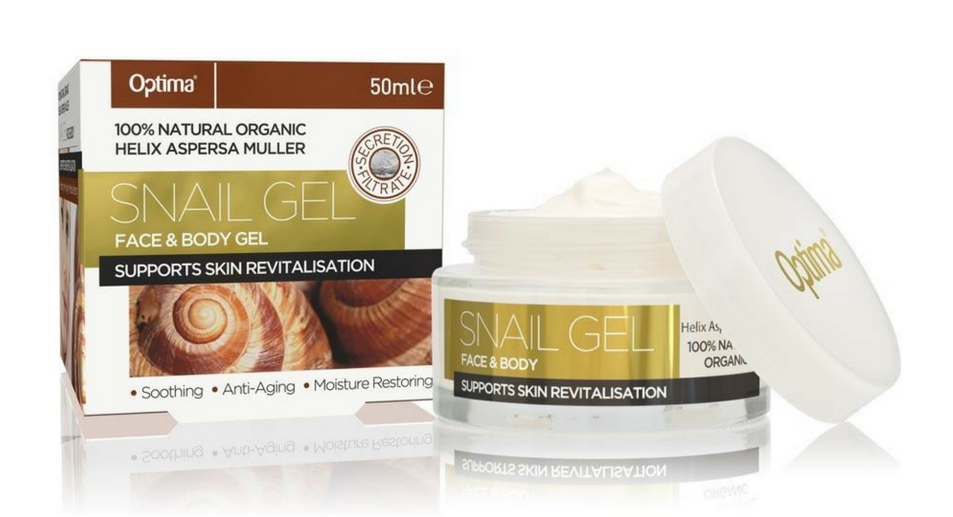 Can we tempt you to Snail Gel? It is amazing for the face and body!
What if we told you that Snail Gel is extremely effective in softening wrinkles and smoothing skin? And chic French women love it!
This unlikely product came about as snail farmers in Chile once found that exposure to the snail's secretion helped heal hand wounds incredibly quickly.
This gel is produced from snails that are farmed humanely under certified organic conditions and are free to roam. On their travels, they move over glass panels that are used to safely collect the mucus secretion known as helix aspersa muller – naturally produced by snails to quickly regenerate their own shells and skin when damaged.
Optima Organic Snail Gel combines the anti-ageing snail secretion with a beautiful blend of natural extracts such as Aloe Vera juice, apple fruit and lemongrass oil. The result is a truly innovative face and body moisturiser that hydrates and soothes to provide a natural, youthful glow.
The gel is free from all petrochemicals, harsh additives, parabens and sodium lauryl sulphate (SLS).
Tempted now? We thought so!