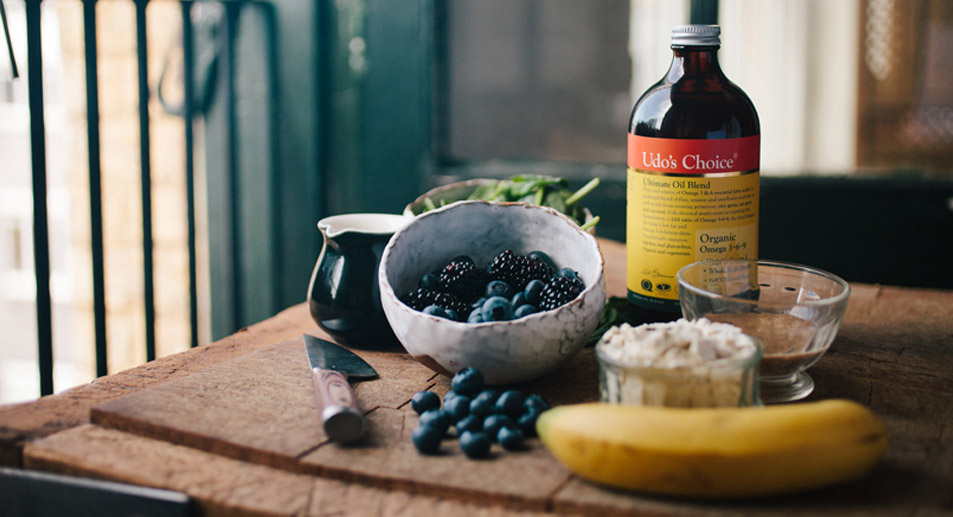 Healthy skin from within with Udo's Oil
Good skin starts from nourishing within, feeding your skin the right nutrients can help avoid problem skin, especially as we approach winter and skin begins to feel dryer. For healthy skin to thrive, essential fatty acids (EFA's) omega 3 and 6 are vital in keeping your skin hydrated. Many people don't realise that a lack or imbalance of EFAs can lead to dryness, redness, acne, or even eczema and psoriasis-like inflammatory skin conditions.
We recommend Udo's Choice Ultimate Oil Blend, available in oil as it is a certified organic, unrefined, sustainable and vegetarian blend of seed oils that provides a premium natural source of unprocessed, undamaged omega 3 and 6 in a ratio that supports optimum health. The oil can be mixed into juices, smoothies, porridge, salad dressings, stir fry's and soups – basically anything you eat – or capsules are available too.