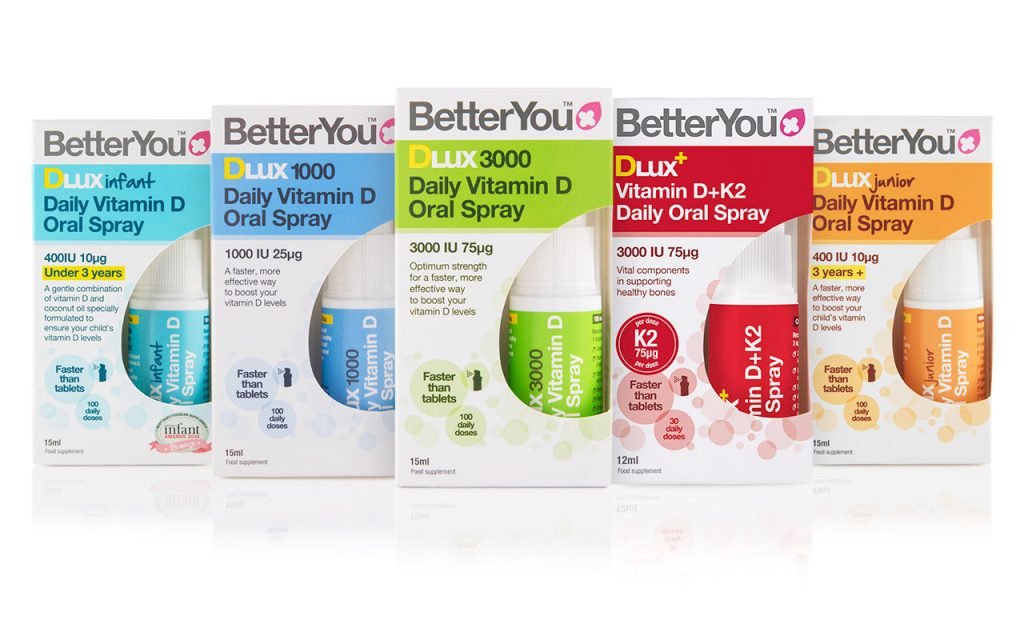 LATEST VITAMIN D NEWS
HAVING SUFFICIENT LEVELS OF VITAMIN D IN THE BODY IS VITAL
We all know that vitamin D plays an important role in many areas of health. Firstly, because vitamin D is essential for keeping bones and muscles healthy, it is also linked to cardiovascular health and has strong associations with cognitive wellbeing. But most importantly, vitamin D supports the immune system and there is more and more evidence to suggest that it may help in the prevention of colds and flu viruses.
It has now been reported that the UK government has ordered a review into whether vitamin D can help Covid-19 as there is growing evidence that people with chronically low levels are at greater risk. Most specifically, The Scientific Advisory Committee on Nutrition (SACN) has been asked to look at the latest research which links vitamin deficiencies with poor outcomes. Due to our changing diets and ever-increasing internal lifestyles, it is advised that we should maintain healthy vitamin D levels throughout the year. Especially as our body breaks it down quickly, even when our skin has been exposed to the sun, our supply can run low.
BetterYou DLux 3000 is an optimum strength vitamin D oral spray, specially formulated to deliver vitamin D through the soft tissue of the mouth for optimal absorption. We sell a variety of Better You's vitamin D oral sprays to suit everyone and their lifestyles.
Viridian Nutrition has a vitamin D range spanning 6 supplements in capsules and liquids to allow flexibility in meeting individual or family requirements. We also stock vitamin D products from Pharma Nord, Quest, Nutri Advanced and Solgar – there's a vitamin D supplement for everyone in our shop! If you are unsure about what supplement is right for you, please ask one of us in store as we are more than happy to help.