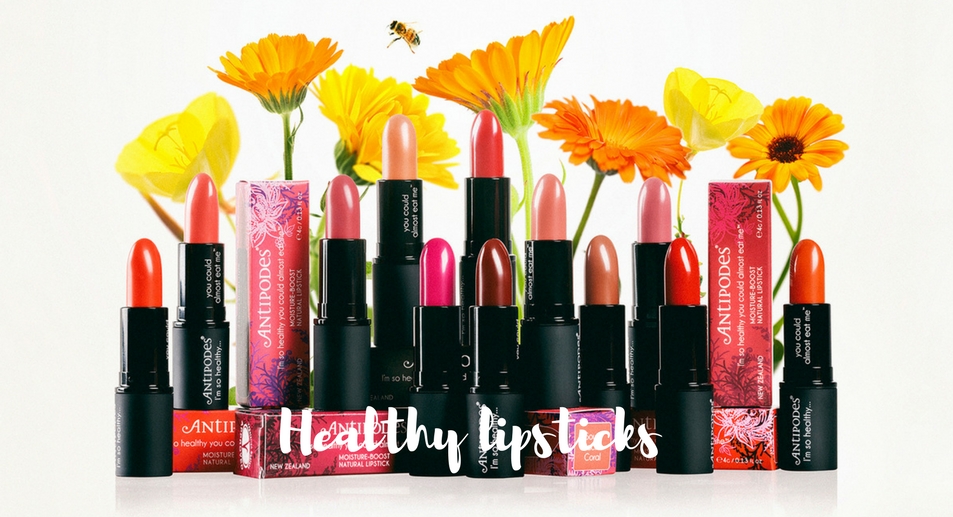 Lipsticks so healthy you could almost eat them
Antipodes healthy lipsticks are superior to others on the market for two reasons:
• Healthy, natural and edible ingredients make these lipsticks safer to wear
• Moisture-boosting and nutrient-rich pure plant oils mean these lipsticks actually condition as they colour
The inspiration for the formulation of these lipsticks was natural health supplements. Over the course of a woman's lifetime, she ingests as much as three kilogrammes or seven pounds of lipstick into her body. It is absorbed through the skin of her lips or swallowed when eating or drinking. So Antipodes formulated these lipsticks with ingredients that are not only safe to consume but actually healthy!
These healthy ingredients feature some of nature's finest superfoods:
• Avocado oil: Packed with essential fats, vitamins and minerals, their 'Green gold for skin' helps to increase collagen production and keep your lips beautifully dewy and fresh.
•  Calendula oil: Healing oil from the marigold flower has anti-inflammatory properties.
•  Evening primrose oil: This edible oil is so rich in healthy fats it's used as a natural dietary supplement.
•  Argan oil: The Moroccan nut oil balances oil production and hydrates lips for a soft, moist finish.
They have also added antibacterial beeswax, deeply moisturising shea butter and jojoba oil, and even extra vitamin E for extra lip nourishment. All of their lipstick ingredients are of natural origin, with only low levels of FDA-approved colour pigments added for vibrancy.
We now have the entire collection for you to peruse and a shade to match every mood, skin colour and occasion.