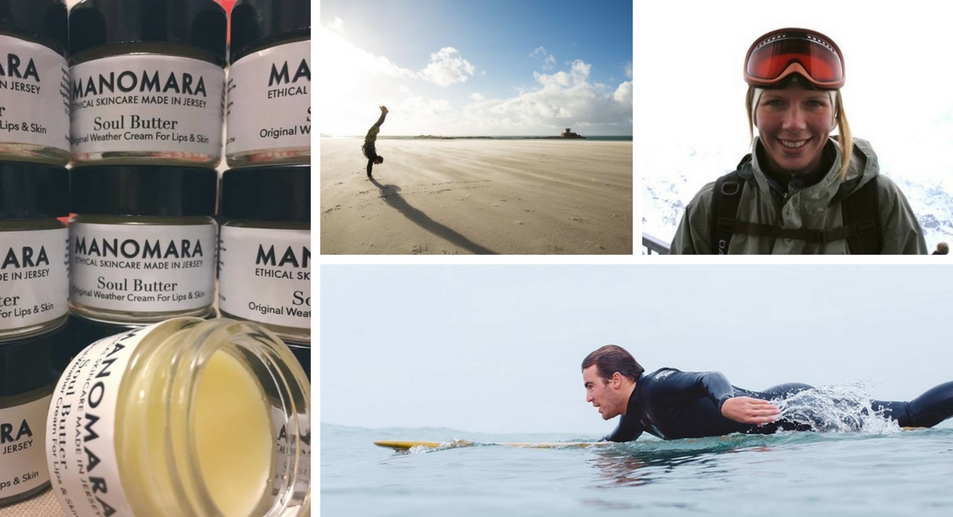 Manomara – ethical outdoor skincare
Manomara skincare is ethical, handmade and formulated especially for a life outdoors.
Manomara's original product Soul Butter is a multitasking balm with a myriad of uses and a tribe of loyal customers. It adds a protective layer on the skin to enable it to keep its moisture within – it can be used on lips, cheeks, hands or all over the face as a moisturiser.
It is handmade here in Jersey, using only pure and natural ingredients – organic sunflower oil, vitamin E, omega oils, essentials oils and a drop of Australian Tea Tree oil for its antibacterial properties – and free from synthetics, petroleum and parabens.
Use it to nourish your skin every day, as a burn soother or on chapped skin. It can also be applied to lips and cheeks for a gentle gloss finish and is available in a handy size jar that will travel with you anywhere. It is also now available in a stick – pop it in your pocket and you're ready and prepared no matter what the weather throws at you.