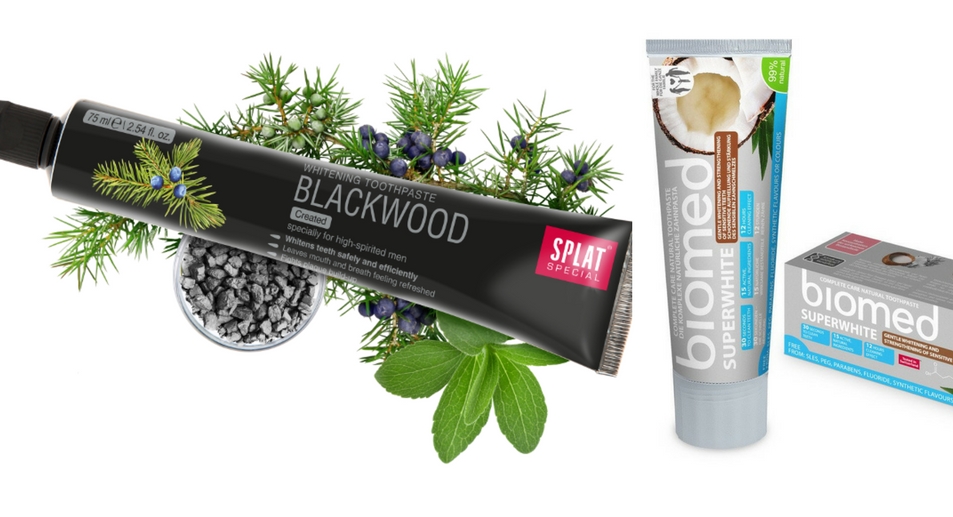 Powerful teeth whitening toothpaste
We have heard so many excellent results about Blackwood whitening toothpaste that we had to order some to see for ourselves. And yes it didn't disappoint, the dark mint flavour tastes great and the black colour didn't put us off either!
Blackwood toothpaste was specially designed for those who wish for maximum breath freshness. It has a considerable proven whitening effect as compared to other toothpaste.
The toothpaste contains a cutting-edge combination of active ingredients that remove plaque formations and prevent them from re-occurring. Charcoal, the ingredient that gives Blackwood its black colour, whitens, absorbs smells and removes stains to leave teeth feeling fresh and clean. Juniper extract promotes gum health. The toothpaste significantly and safely whitens teeth, fights plaque build-up and maintains long-lasting fresh breath. It is free from fluoride, SLS, triclosan, chlorhexidine and saccharin.
We have also just received stock of Biomed toothpaste in a variety of flavours to suit the whole family. It is 98%+ natural and free from: fluoride, chlorhexidine, triclosan and other strong antiseptics, SLS/SLES, parabens, aggressive whitening and abrasive components.
Each Biomed product is unique and contains an individual set of 12+ active natural components, which helps to achieve the best possible results and keep our promises! All Biomed toothpaste are meant for quick and perfect dental plaque removal, protection against tooth decay, enamel strengthening, gum care and long‑lasting fresh breath.
If you have sensitive teeth the Superwhite with natural coconut oil and papain is a gentle whitening and sensitive enamel strengthening toothpaste. Papain and bromelain remove dental plaque and gently polish the enamel. The combination of coconut oil, cinnamon extract and thyme essential oil provide antibacterial protection and unique spicy taste. Natural antiseptics have an anti-inflammatory and anti-bacterial effect. It also contains vitamins E, K, B3, and carotin.
We promise after using one of these tubes of natural toothpaste, you won't be able to use bog standard toothpaste again.