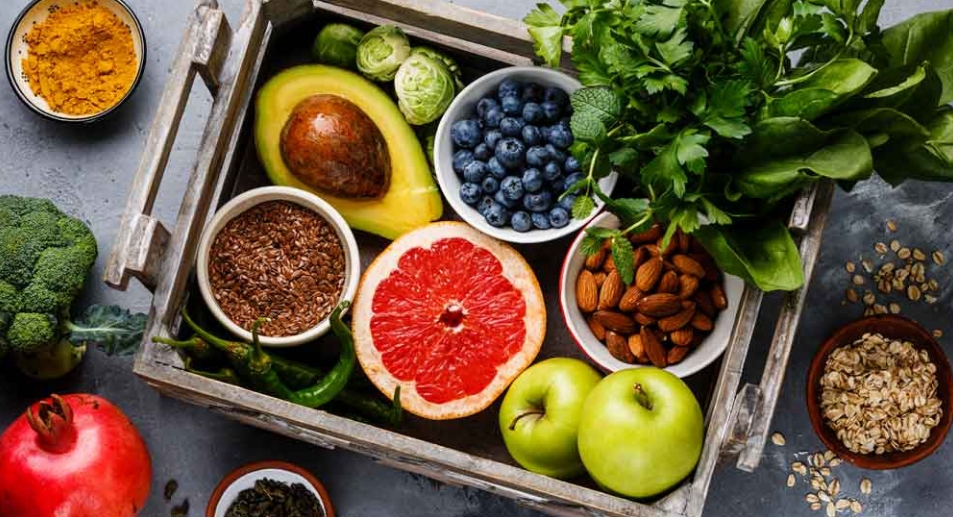 THE BEAUTY OF B VITAMINS
THE IMPORTANCE OF B VITS
B vitamins play a vital role in maintaining good health and wellbeing. As the building blocks of a healthy body, B vitamins have a direct impact on your energy levels, brain function, and cell metabolism.
Recent research is showing that B vitamins are in fact vital to maintaining cognitive abilities, in particular as we age, and can offer remarkable protection.
Here's the low-down on what they are and why we need them:
• Thiamine (B1) – vital for the metabolism of fats and carbohydrates, and important for the nervous system and muscles
• Riboflavin (B2) – essential for muscle growth and healthy skin and eyes
• Niacin (B3) – needed for a healthy nervous system, skin, nails and GI function
• Pantothenic Acid (B5) – important for sex hormones, co-enzymes and energy metabolism
• Pyridoxine (B6) – needed for the synthesis of neurotransmitters
• Biotin (B7) – supports digestion, skin, hair and cellular health
• Folate (B9) – required for the production of red blood cells in bone marrow
We stock a whole host of B vits to suit everyone at every stage of life, check out Solgar, Viridian, Higher Nature and Quest in store or ask one of us for some guidance.