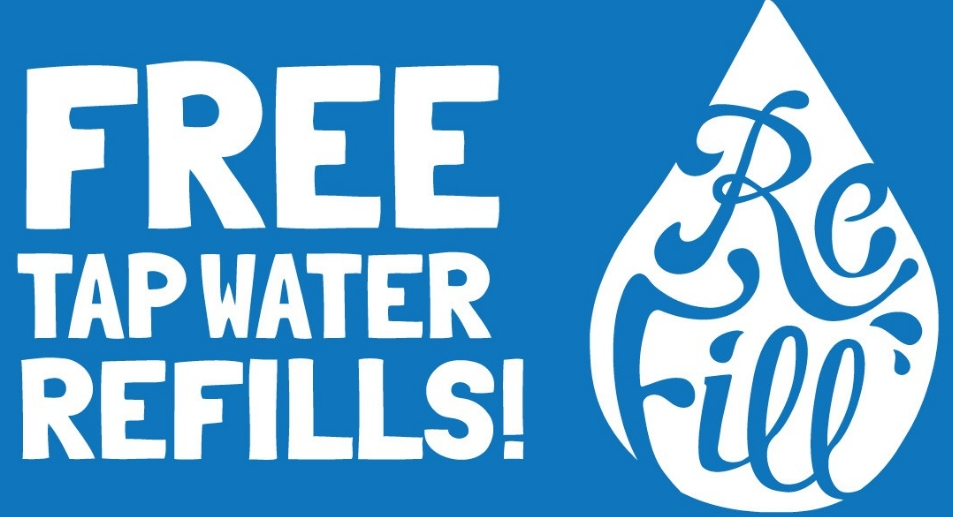 REFILL YOUR WATER BOTTLE IN STORE
FREE DRINKING WATER ON THE GO!
100% Health is now a Refill Station! We have put our filtered tap on the map and joined over 20,000 UK businesses to help keep people hydrated and to prevent plastic pollution.
Refill, an award-winning campaign designed to help you reduce your plastic pollution, aim to have free Refill Stations on every high street and in every city and we are excited to be the first shop in Jersey to take part.
Many people still drink bottled water because they believe it not only tastes better but is better and safer than tap water, in reality, tap water is often more tightly regulated.
Refilling your reusable bottle is an easy way to save money too because bottled water costs between 500-1000 times more than water from the tap!
Get into the practice of always carrying a reusable bottle with you – we sell funky folding collapsible bottles just in case you forget yours – and pop in to refill your bottle, reduce plastic waste, stay hydrated and inspire others to do the same.
A million plastic bottles are bought around the world every minute and it's predicted that figure will rise by another 20% by 2021. Refill is designed to reduce plastic pollution, making refilling your water bottle easy, attractive and rewarding!  If all the Refill Stations are used just twice a week, it would prevent more than 14 million bottles a year being disposed of.
Please join the Refill Revolution! #GottheBottle?