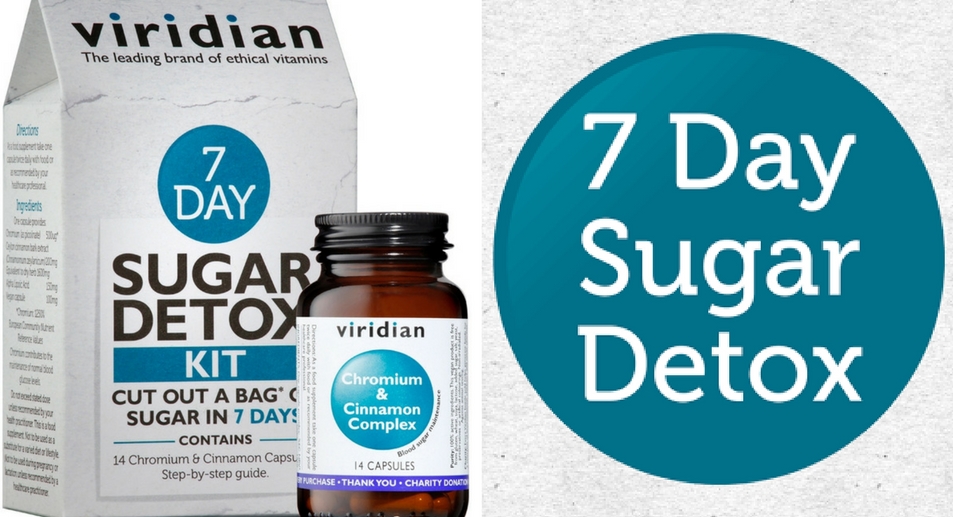 Up for a sugar detox? We can help you…
Sugar is truly addictive, fact. Your body reacts to it like a drug which is why so many of us crave it and why so many of us find it so hard to give it up. Last year, research from Australia found that sugar really is a drug; affecting the brain in a similar way to other drugs such as cocaine.
This may be one reason why so many people find quitting sugar as tough as quitting other addictive substances. And yet quitting sugar may be one of the most revolutionary things you can do to improve your health.
Sugar is added to far too many foods – the hidden demon – and is one of the biggest perpetrators of our current health crisis. It can be implicated in many cases of inflammation, obesity, type 2 diabetes, heart disease, and even cancer – but its detrimental effects can take years to surface. It's the hidden link to so much pain and suffering.
If you want to try and quit your sugar cravings then the Veridian 7 Day Sugar Detox Kit can help you on your way to a sugar-free diet. The kit is cleverly designed to resemble a bag of sugar (based on the average intake of added sugars of 344.4g per week for women and 478.8g for men), with the tagline 'Cut Out A Bag' rather than your entire sugar supply – it's a less drastic approach to a new healthy eating plan. The supplements are designed to rebalance your body's natural sugars and reduce cravings, your willpower and determination are still required, though!
The 7 Day Sugar Detox Programme:
• Step-by-step guide
• 7-day meal plan by superfood chef Oliver McCabe
• A week's supply of nutritional supplement Chromium and Cinnamon Complex Veg Caps (Chromium has been shown to contribute to the maintenance of normal blood glucose levels.)
We now have the Veridian 7 Day Sugar Detox Kits in stock. For more information and support check out – http://www.7daysugardetox.co.uk/