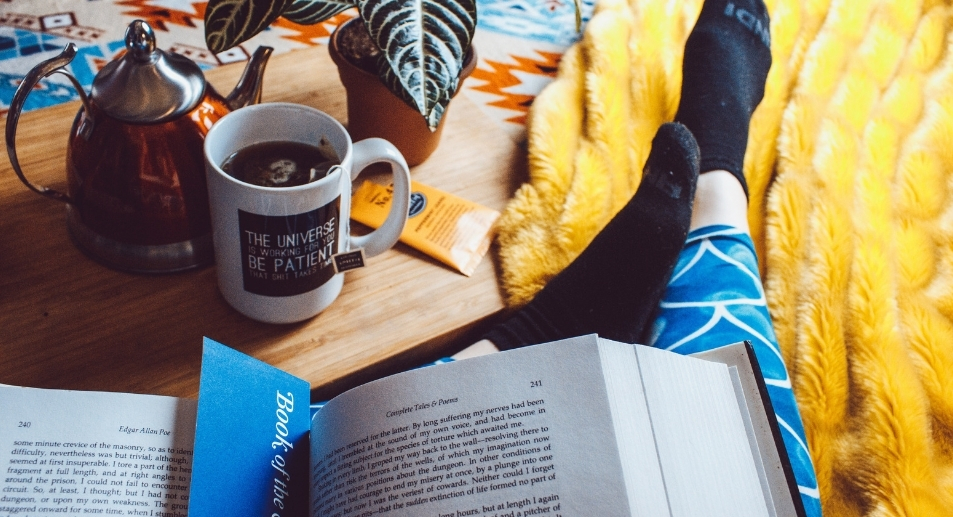 HERBAL TEAS FOR WINTER WELLNESS
On a cold winter's day (or any old day, for that matter) there's nothing better than curling up with a freshly brewed cup of herbal tea. As well as soothing your soul, there are also many health benefits to be found in sipping your favourite herbal cuppa.
Using the healing power of herbal teas, you can drink your way to good health all winter long. Not only does a cup of herbal tea provide comfort and warmth, but it is also a cup of delicious food-as-medicine, and can help prevent head colds, fevers, sinus congestion, and coughs through the winter months.
Herbal teas that promote winter wellness:
Yarrow – Yarrow works with your body to gently bring down a fever. It is also a herb with an affinity for your circulatory system and helps promote peripheral circulation in cold little fingers and toes.
Elderflower – With amazing anti-viral and immune stimulation effects, elderflower tea is great support for head cold symptoms, like sinus, ear and nasal congestion. It also helps ease hay fever symptoms.
Peppermint – With its fresh minty flavour, peppermint is great to clear the head during a stuffy head cold. It also supports sinus headaches and tension headaches, which can come with respiratory illnesses like colds and flu.
Siberian Ginseng – Also known as eleuthero coccus, this particular species of ginseng have immune-supporting properties. It is used to prevent infection and illness, particularly in times of stress, and increase appetite.
Thyme – An excellent herb for helping relieve coughs and sore throats, drinking thyme tea has an anti-bacterial effect on the mouth and throat. It also helps to bring up all that lovely mucous and congestion sitting on your chest – better out than in!
Cinnamon – a lovely circulatory stimulant, great to support blood movement during winter. With its comforting flavour, a cinnamon-based tea is a great winter warmer. Cinnamon is high in antioxidants, has anti-inflammatory properties (good for a host of reasons), and has anti-microbial, antibiotic, anti-fungal and anti-viral agents (making it great for fighting infections and viruses). And if that's not enough, it also supports healthy circulation!
Ginger – A superb stimulating herb, that sharp bite of ginger encourages circulation during the cold months. It also helps boost the immune system, and relieve fever caused by colds, flu and infections. Not just good for settling upset tummies, ginger can also help to encourage circulation, boost the immune system and help to relieve fevers caused by colds and infections.
Liquorice Root – With its delicious natural sweetness, liquorice root tea helps support your precious mucous membranes during a cold. It's also soothing on sore throats and coughs, as well as being supportive in clearing a runny nose. Just don't over-do it on the liquorice tea if you suffer high blood pressure, as liquorice root can potentially raise blood pressure.
Therapeutic grade honey – Add a teaspoon of propolis or manuka honey to your herbal tea, for its antibacterial and immune-stimulating effects. Especially soothing on sore throats, quality therapeutic honey is a great medicinal sweetener for any herbal tea.
We stock a superb variety of teas from brands such as Pukka Herbs, Clipper, Heath & Heather and Yogi just to name a few, that will keep you inspired to keep drinking herbal tea all winter long. As well as local propolis and manuka honey.