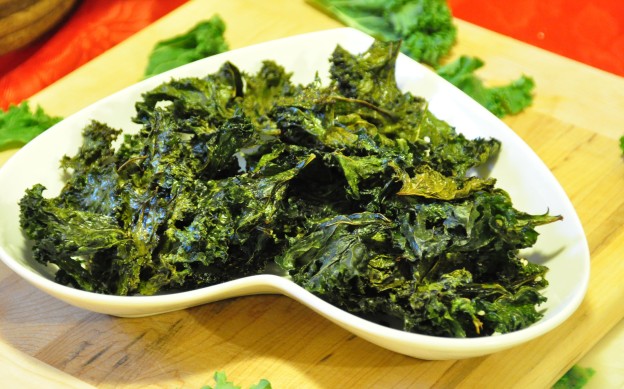 Recipe Kale Crisps
INGREDIENTS
100g chopped curly kale, or kale leaves, tough stalks removed (weight without stalks) 1½ tbsp Extra virgin olive oil (alternatively try coconut oil or rapeseed oil)
1 tsp. Smoked paprika
Himalayan salt and freshly ground black pepper for seasoning
Pine nuts (optional)
METHOD:
To make the kale crisps, preheat the oven to 150C/130C Fan/Gas 1. Take the oil and add a thin coat to a roasting pan. (or use baking paper)
Put the kale pieces in a large bowl and add the oil and smoked paprika. Mix with your hands, until both sides of the kale are coated in oil and paprika. (and pine nuts if using)
Spread the kale over the roasting tin, spaced apart so the leaves don't overlap. Season with salt and pepper and bake for 10 minutes. Keep an eye on them as they can burn easily. Bake until crisp but still green.
Remove from the oven and leave to cool before serving.