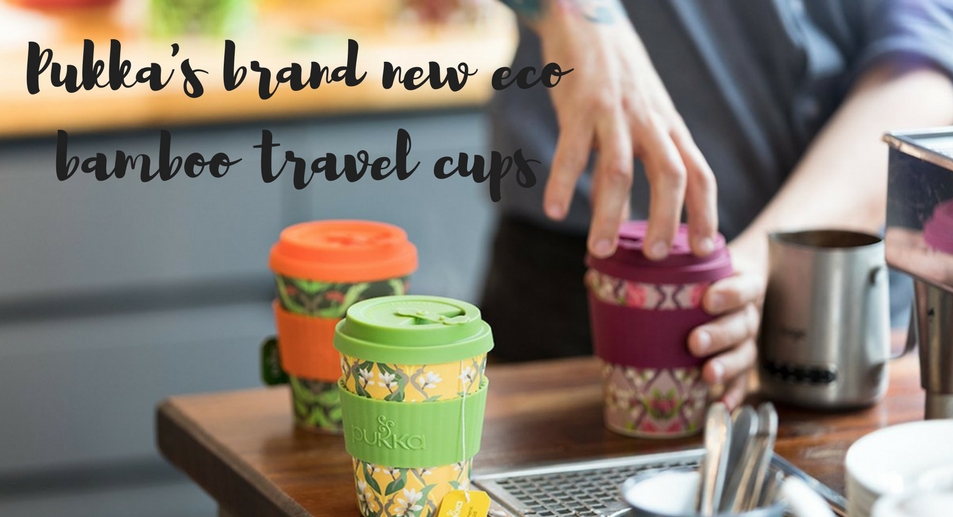 No more excuses for single use cups
Did you know that the average lifespan of a single-use coffee/tea cup is 13 minutes and due to their plastic content, less than 1% are recycled? Those that are labelled as recyclable can in fact only be recycled at specialised facilities, of which there are only two in the UK.
In the UK alone, 10,000 cups are thrown away every two minutes. In three decades, an estimated figure of over 2-trillion single-use paper cups has ended up in a landfill. That's 2,000,000,000,000 cups!
We knew Pukka Herbs were on a mission to offer re-usable cups for some time, and they have fulfilled this dream with their new Pukka Bamboo Cup. Naturally eye-catching with the Pukka designs, made from the world's most sustainable crop, pesticide-free bamboo fibre and non-GMO corn starch, the Pukka Bamboo Cup is reusable, easy to use and dishwasher friendly.
Pukka Herbs' Co-Founder Tim Westwell explains:
'There is a growing interest in herbal teas and we are really enjoying being able to help bring people closer to nature through a cup of delicious organic fruits and herbs. As people become more interested in how nature can benefit our health, we feel we have a responsibility to ensure that we are also benefiting nature.
'Single-use plastic is a problem for the environment and one we are keen to minimise. Our new bamboo cups are a sustainable alternative to single-use plastic cups, bringing the goodness of nature in every cup without damaging nature at the same time.'
Bamboo is the world's most sustainable crop. Unlike hardwood trees (which once cut, are gone forever) bamboo when harvested, re-shoots from its extensive root system, providing an endless, renewable resource which grows up to two feet a day.
Moreover, bamboo is naturally organic and requires no fertilisers or chemicals in its propagation. It also absorbs greenhouse gases and produces 35% more oxygen than an equivalent stand of trees.
The Pukka Bamboo Cup is reusable, recyclable, BPA ( an industrial chemical) and phthalate free. It is made using naturally sterile bamboo fibre combined with corn flour and a resin made of amino acids. The lid and sleeve are made from a food-grade silicone (bonded silicon and oxygen) – heat resistant to protect the hands. Do not use in the microwave.
No more excuses, buy your cup today and make that small, but significant change, that the world needs. Start a trend and a habit, make that first step now and others will follow. These cups will take you on thousands of journeys of incredible bliss and we are selling them now for only £8.09.