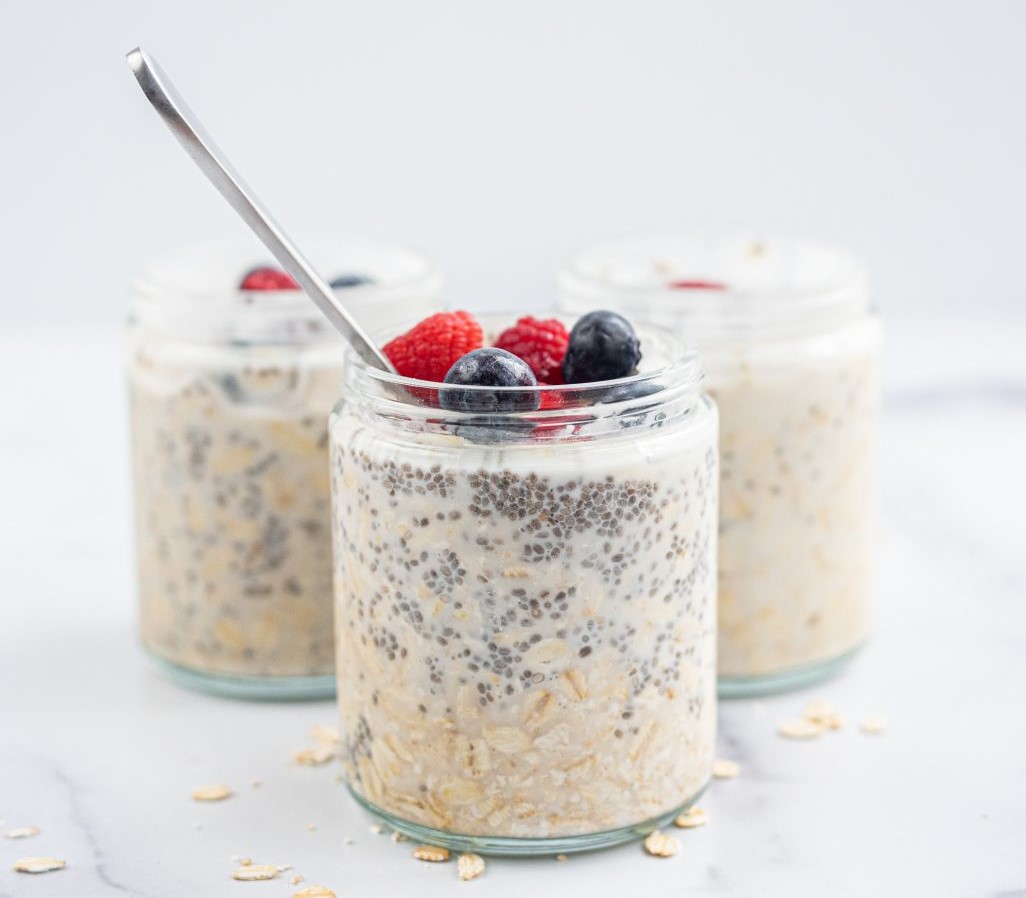 EASY OVERNIGHT BERRY OATS
Breakfast – Quick, healthy, & fulfilling: 
1 serving
Ingredients:
1/2 cup of Oats (45 g)
1 tbspn – Chia seeds
1 tbspn.  Agave syrup or Jersey Honey
125 ml (1/2 cup) of milk (of your choice)
2 tbspn. of blueberries (fresh or frozen)
1 tsp. of Maca
Method:
Get a small container with lid Mix all the ingredients together – except the berries which are added on top. Add the lid and pop in the fridge the night before.
Why not try a little variation? Swap the blueberries for strawberries or other berries. Add in hemp seeds or flax seeds, both excellent nutrients. Add 2 tablespoons of yoghurt.
The goodness;  oats are a good source of soluble fibre including beta-glucans as well as antioxidants and polyphenols. Chia seeds are an excellent source of fibre and protein and high in calcium and omega 3. Blueberries are nutrient dense and abundant in polyphenols. Maca is high in amino acids and vitamins and minerals and good for stamina and energy.