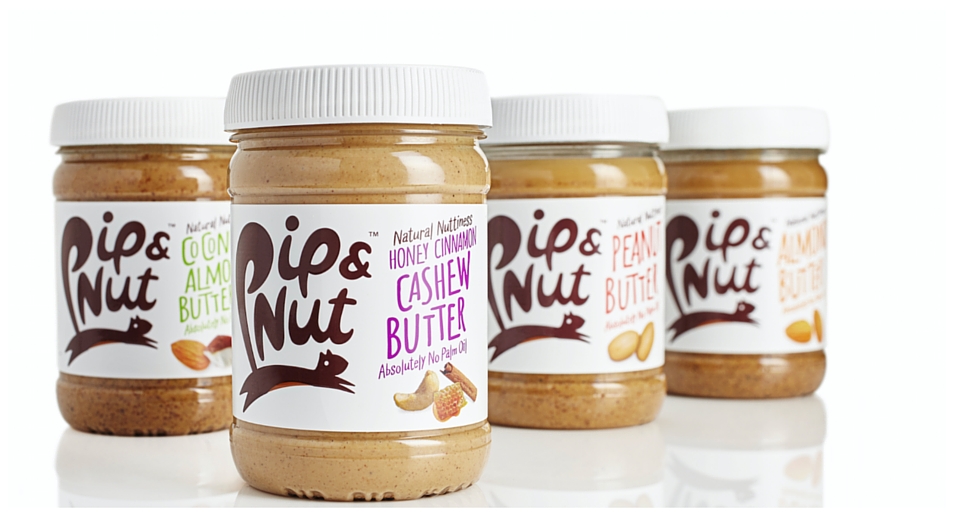 We now stock all the Pip&Nut butters!
Pip&Nut lovers will be pleased to hear that we now stock all the delicious flavours: Honey Cinnamon Cashew Butter, Coconut Almond Butter, Almond Butter and Peanut Butter.
Pip&Nut's nut butters our made from just roasted nuts and a sprinkling of sea salt, so they're incredibly fresh, deliciously pure and bursting with wholesome nutty goodness. We can guarantee you that you will be nutty about this new flavour!
As a runner, Pip (founder) was always on the lookout for delicious things to eat before heading out into the great outdoors. As a firm believer that food should be super tasty, yet packed with nutrients and energy, she began making her own nut butters.
Determined to keep things simple, she removed refined sugars and palm oil to celebrate the mighty nut, then added other natural ingredients for an extra flavour kick.
Before long, Pip & Nut was being sold at Maltby Street Market in London, but Pip's small scale production just couldn't fulfil the demand. Happily these days you can find her nut butters in Selfridges and other leading stores, ours!