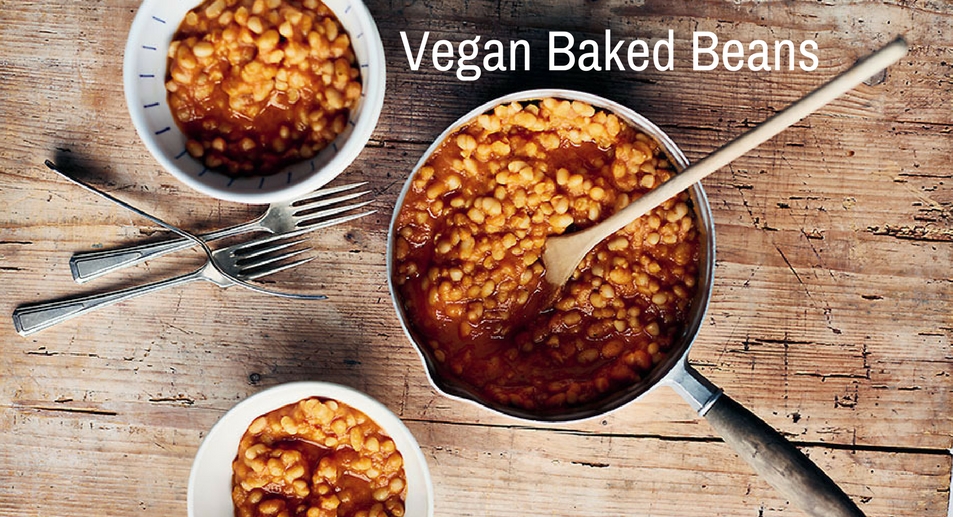 Davina's Vegan Baked Beans
Love or hate her, there is no denying that Davina McCall is a survivor and she is now sharing her love of nutritious food with sugar-free and no-fuss recipes in her new book, Davina's Kitchen Favourites. The Vegan Baked Beans are superb, the perfect comfort food and full of so much goodness.
Vegan Baked Beans recipe
SERVES 6
Prep 15 minutes
Cooking 40-45 minutes
INGREDIENTS
• 1 large onion, finely chopped
• 2 celery sticks, finely chopped
• 
2 carrots, finely chopped
• 
150g white button mushrooms, roughly chopped
• 150g sweet potato, pumpkin or squash, diced
• 
4 garlic cloves, finely chopped
• 1 tbsp dried mixed herbs
• 400g can of tomatoes
• 1-2 tsp Marmite (to taste)
• 4 x 400g cans of haricot or cannellini beans, drained, or 1kg cooked white beans
METHOD
• Heat 2 tablespoons of olive oil in a large saucepan, then add the onion, celery, carrots and mushrooms. Cook over a fairly high heat, stirring regularly until they have softened and caramelised. You will find that they will initially give out a fair amount of liquid, but be patient and allow this to evaporate before you expect the vegetables to start browning.
• Add the sweet potato or squash, garlic cloves and herbs. Continue to cook for another 5 minutes to give the sweet potatoes a chance to start browning. Season generously with salt and pepper.
• Add the tomatoes, then rinse the can out with 200ml of water and add the water to the saucepan. Bring to the boil, then turn the heat down and cover the pan. Simmer for 15 minutes, then remove the lid and continue to simmer until the sauce has reduced a little.
• Take the pan off the heat and purée the sauce with a stick blender until smooth. Add a teaspoon of Marmite and stir to combine, then taste and add more Marmite if you like. Add the beans and stir to mix them into the sauce, then put the pan back on the heat to heat through before serving. These beans are great on their own or as a side dish.
DAVINA'S TIP: Another delish (but non-vegan) way of enjoying these is to pile the beans into an ovenproof dish, add a topping of breadcrumbs and grated cheese and bake until the topping is golden and crunchy.