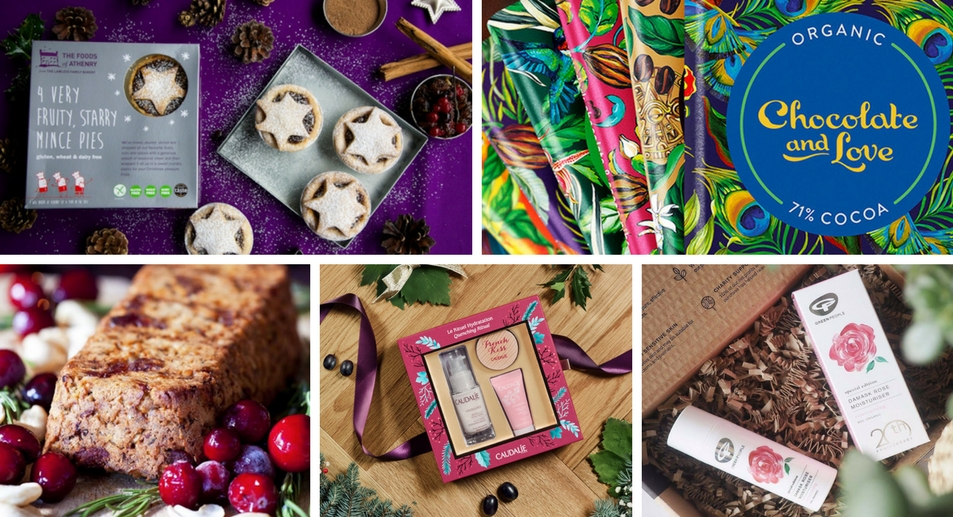 The count down is on…
Only 3 more sleeps! Lucky for you we are open this Sunday (Christmas Eve) from 9am to 3pm for any last minute gifts and health foods.
From secret Santa gift ideas, that asked for 'bath stuff' to the luxury gift sets that you might actually decide to keep for yourself (come on, we've all done it), our gorgeous beauty boxes and what they hold inside, make your Christmas shopping stress-free.
If you're entertaining and trying to please various diets and allergies, Artisan Grains Nut Roasts are packed with nuts and vegetables and all you have to do is add water and bake in the recyclable oven tray provided. Be it for lunch, dinner or as a savoury snack, they offer a great and healthier protein alternative.
If you are gluten, wheat or yeast intolerant, you can tuck into traditional mince pie, Christmas pudding or cake from Foods of Athenry – which all come with a generous splash of Christmas cheer! We still have a few left but you better be quick.
Chocolate and Love bars tell someone you really love and appreciate them and respect good quality chocolate. And what better time is there to show someone how much you care?
Don't panic shop, pop in to see us for a warm welcome and quality natural beauty gifts that people will love to receive.