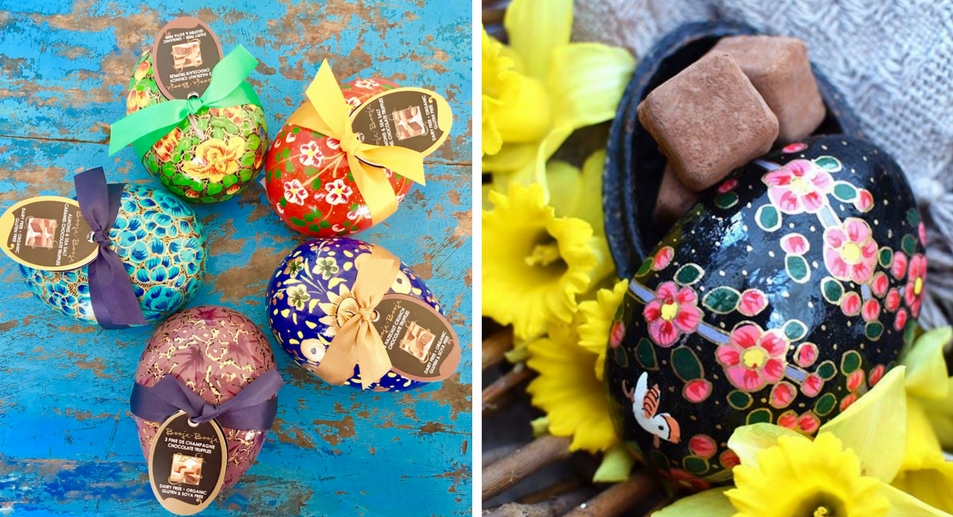 THE EASTER EGG COLLECTION
If you want to treat a loved one or simply let yourself indulge this Easter, the Booja-Booja melt in your mouth chocolate truffles will take your eyes, taste buds and chocolate fix to another level!
Hand-painted Easter eggs made in Kashmir, India and hand-packed in Norfolk with delicious chocolate truffles, are perfect for those who adore chocolates and beautiful things.
Booja-Booja makes luxury organic chocolate truffles from simple ingredients that are free from dairy, gluten and soya. There is a flavour to suit everyone, in fact, it is very hard to choose.
The stunning eggs have three truffles inside, so be warned, one egg may not be enough!