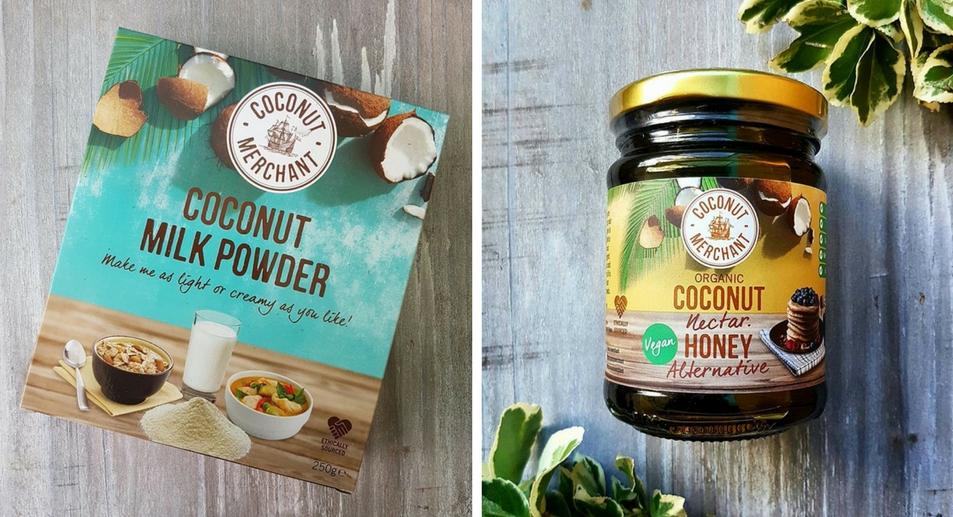 We have gone all coconuts this week…
Once you have tried our two new coconut products you will understand why we have gone all coconuts this week! Make sure you check out our dedicated coconut section – food heaven for all you coconut lovers!
NEW COCONUT PRODUCTS IN STORE THIS WEEK:
Coconut Milk Powder:
A long-life, easy-to-use alternative to traditional coconut milk, Coconut Merchant's 100% natural Coconut Milk Powder is the perfect way to enjoy the benefits of coconut milk without the short lifespan once opened. Dairy free and vegan, it's great for drinking, cooking and baking alike – simply add water to make your coconut milk as creamy or light as desired!
Organic Coconut Nectar:
Simply made from pure organic coconut nectar, Coconut Merchant's vegan honey alternative is smooth and sweet, with a delicious warm flavour. Made from the sweet sap of coconut palm flowers, it's positively packed with coconutty goodness and makes for a fantastic direct substitute for honey. Try on pancakes, in baking, or stirred into hot drinks as a delicious natural sweetener!
A seriously scrumptious bee-free vegan honey alternative.