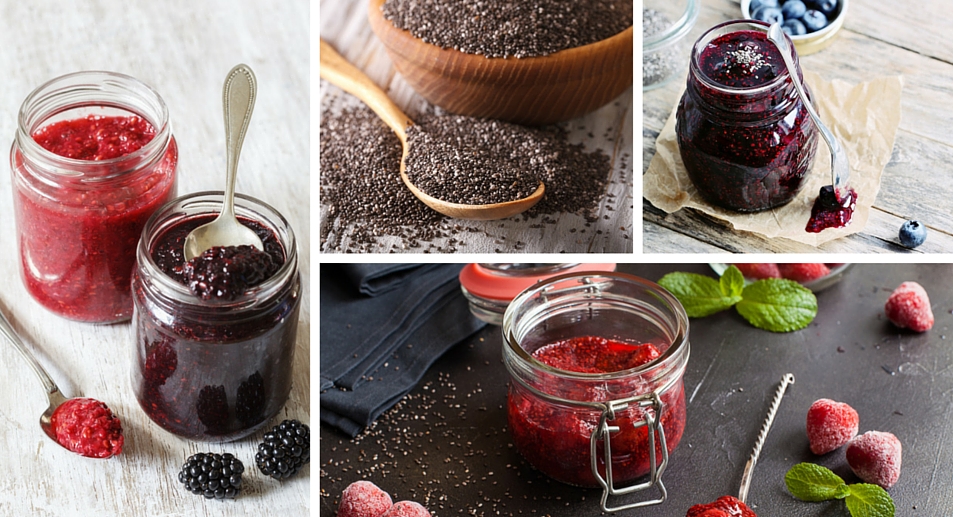 Chia seeds and a quick jam recipe
Chia seeds have been a staple in Mayan and Aztec diets for centuries and have now become a modern day superfood as they are a rich source of nutrients, antioxidants and protein. The actual name for chia is 'salvia hispanica' and is a species of the flowering plant in the mint family.
Chia seeds are rich in polyunsaturated fats; especially omega-3 fatty acids which can help reduce inflammation, enhance cognitive performance and reduce high cholesterol. They are also an excellent source of fibre, with a whopping 10 grams in only 2 tablespoons, which is also associated with reducing inflammation, lowering cholesterol and regulating bowel function. Rich in antioxidants too that help protect the body from free radicals, aging and cancer. And Chia seeds contain no gluten or grains, therefore, are perfect for anyone on a gluten-free or paleo diet.
We love this chia seed jam recipe as it is very quick and easy to make and tastes good with anything!
Ingredients:
3 tablespoons chia seeds
2 cups of frozen raspberries or other frozen berries of your choice such as blueberries, blackberries and strawberries
Squeeze of lemon juice
Drizzle of honey or maple syrup to sweeten (optional)
Method:
Add all the ingredients to a jar them pour hot water to cover the ingredients, lightly mash the raspberries with a fork, they thaw out nicely very quickly. Stir and leave to set for an hour, it is as easy as that and will last for up to five days in the fridge. 
If you would like a creamier version, more like a dessert, add coconut cream – the thick cream found on the top of tinned coconut milk – delicious!