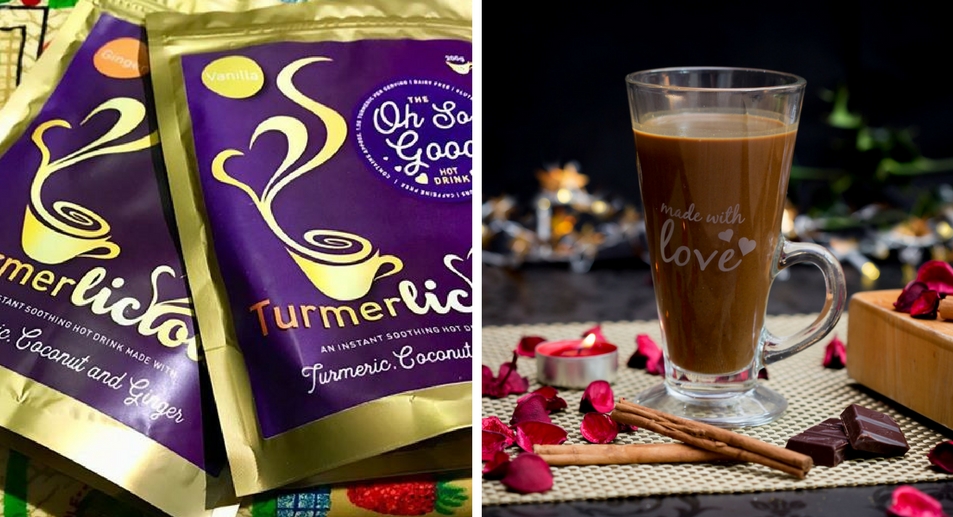 Get your turmeric hit with a Turmerlicious
We have all gone  'Turmerlicious' and you will too once you have tasted this delicious new turmeric latte. It is a blend of coconut milk, turmeric, ginger, cinnamon, a hint of black pepper (to aid with the absorption of turmeric) and coconut blossom nectar to add a touch of sweetness – it is Turmerlicious!
It also ticks many of the 'free from' boxes, as it is free from dairy, gluten, nuts, sugar and caffeine.
The real beauty of this drink is it so simple and easy to make – just add three heaped teaspoons to a mug, pour in boiling water, stir well and enjoy.
Turmerlicious is also available in vanilla, ginger, choco and chilli choco flavours, and comes in convenient single sachets for when you are on the go – pure goodness in an instant!